Laser Marking Machines
Hitachi CO2 LASER CODER – LM SERIES.

The LM Series is a CO2 based Vector laser. Our range of wavelengths, as well as the flexible power and focal lens configuration, provides a performance ideally suited for coding on various packaging substrates including paper, cardboard, glass or plastics. An innovative cascading cover design supported by an efficient cooling air stream ensures a high level of reliability. The result is a very low electrical energy consumption and precise, clear coding even at small font sizes. Its small outer dimensions, as well as the powerful on-board control system, enable an easy hardware and software integration of the LM series into factory networks.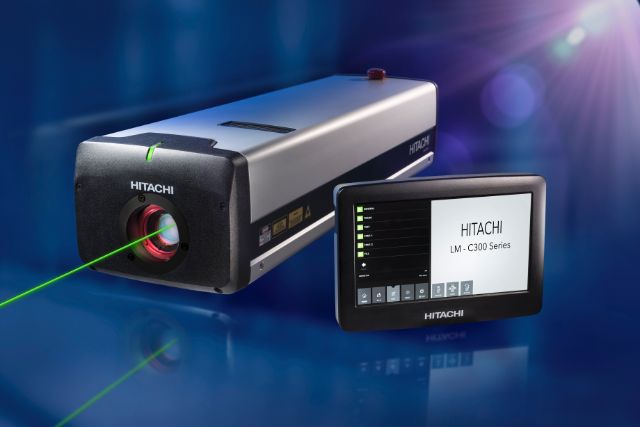 Compact single body space saving design for ease of mechanical integration
Low laser power and duty cycle translates to increased reliability and increased safety due to low operating temperatures
Dual casing structure provides additional protection for the laser tube and optics which ensures durability against harsh environments
Laser Tube and Optics are classified and rated to the degree of IP65
Optional lens air flow available to keep the focal lens in a clean condition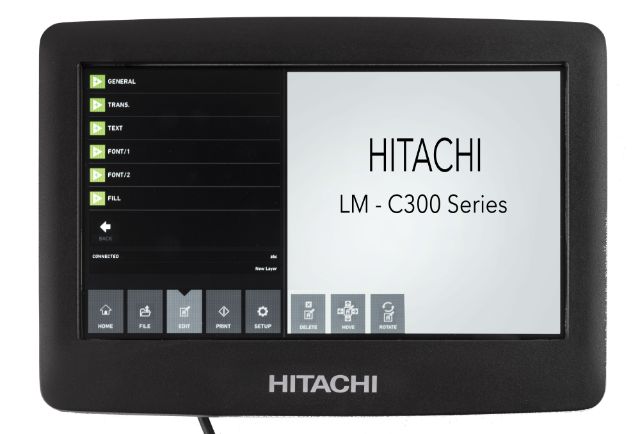 User-friendly interface: PC based or with an optional colour 10.4˝ Touchscreen
The beam expander technology creates a very small spot size transferring a high level of energy onto the substrate resultant in a high-resolution print
Wavelengths of 9.3um, 10.2um and 10.6um combined with various lens options allows for coding onto a wide range of substrates. All wavelengths are available in 30W
Flexible Input/Output connections, ease of integration, 12 programmable INPUTs and 4 programmable OUTPUTs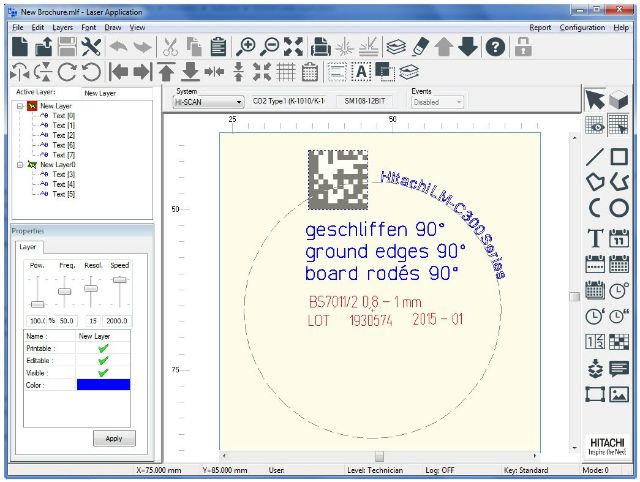 An electrical power consumption of < 300 VA reduces the overall operating costs to a minimum
Highest print quality at a variety of production speeds using vector as well as Dot Matrix fonts with a user-friendly font editing tool
Powerful Windows Software available for networking, status control and for designing the text layout with True Type fonts, 1D & 2D barcodes and logo files